The Nest's Weekly News Roundup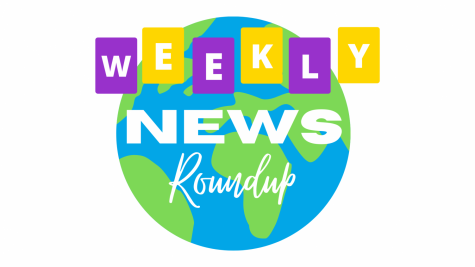 This is the Nest's Weekly Roundup, where you will find a brief recap of what happened this week locally, nationally, and globally. Here is this week's news:
St. Louis News:
St. Louis is getting ready to receive a larger portion of the COVID-19 vaccine, which is boosting hopes of expanding eligibility in the area. Read more about it here on the St. Louis Post Dispatch. 
National News:
President Joe Biden has imposed new rules regarding military and intelligence service drone strikes and raids. Read more about why he did this here on U.S. News.
The CDC released guidance for people who have been fully vaccinated. Read more about what activities they can take part in here on U.S. News.
International News:
"Pfizer Inc and BioNTech SE said Wednesday that real-world data from Israel suggests that their Covid-19 vaccine is 94 percent effective in preventing asymptomatic infections, meaning the vaccine could significantly reduce transmission" (Reuters, 2021). Read more about the data collected here on NBC News.
On Monday, March 8, women all around the world celebrated International Women's day. On this day, we acknowledge and celebrate the political, economic, social, and cultural achievements of women all around the globe. See how this day was celebrated here on The Guardian.