The Pride Comes Before the Fall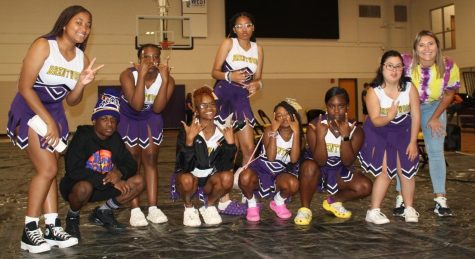 As school starts back up again and the fall season kicks off, Brentwood pride is building in the halls of Brentwood. And what better way to fuel that excitement than a pep rally? Well, this past Friday, the Brentwood cheerleading squad worked hard to organize a pep rally to get the student body hyped up for the return of fall sports. And boy, our lovely cheerleaders did not disappoint. Captained by Nija Hayes and Sariah Bailey, the squad put on a fantastic rally that made for some great photos.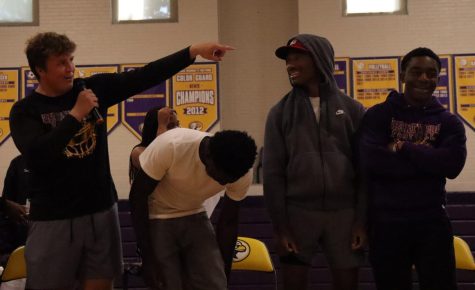 To kick off the assembly, all of the fall athletes were called to the front to introduce themselves to the crowd and share when their first game was. To see when our sporting events are, check out the Brentwood activities calendar here.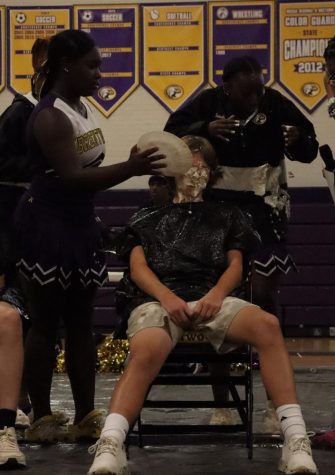 From there, we swiftly jumped into the second part of the rally and the main event of the afternoon: a teacher vs. students music trivia game. Sounds easy, right? Well, here's the catch. Finish the lyrics wrong, and you get pied in the face with a plate of (slightly melted) whipped cream. And so it began. One student from every sports team was called down to face off against various teachers. As soon as the music started, the energy in the gym skyrocketed as everyone waited in anticipation for the first person to get hit. Zeke Steensma, who is running for the cross country team, was one of the participants in this game. "The rally was really fun and creative," comments Steensma. "When I got hit with the whipped cream it was all gross, but it tasted pretty good."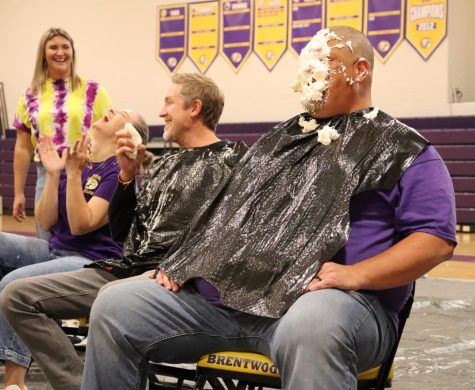 And so the year begins, and I hope it stays as enjoyable as watching Coach Huges get smacked in the face by a plate of whipped cream. And Brentwood, don't forget to get out there and support all of our hardworking fall athletes.
To support our school, make sure you show up to the various events going on. Class officer elections are happening right now, so if you want to run then make sure you grab a form from outside of Hamden's room. The clubs' assembly, homecoming spirit week, homecoming royalty voting, and the homecoming pep rally are coming up soon, so stay tuned, Brentwood!