Whats Poppin'(or not): SZA's album Ctrl (Deluxe)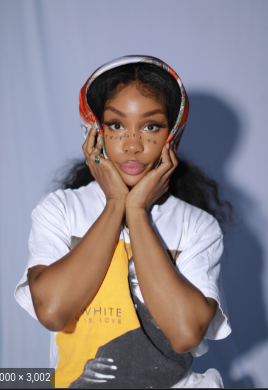 SZA is an American R&B singer. Her real name is Solana Imani Rowe, and she was born in St. Louis, Missouri. SZA began making music in 2010. Even though SZA has collaborated with big names such as Nicki Minaj, Beyonce, Rhianna and Kendrick Lamar, she often isn't given the hype I think she deserves.
Today I'm reviewing her album 'Ctrl (Deluxe),' which came out on June 9th, 2022. SZA dropped this album exactly five years after her debut studio album Ctrl, which was nominated for four Grammys, including Best New Artist. While Ctrl (Deluxe) is considered a re-release, it's a lot different than Ctrl. For starters, Ctrl (Deluxe) features seven unreleased tracks, including an alternate version of her 5x multi-platinum single "Love Galore" and the focus track "Tread Carefully."
A big reason that I think Ctrl (Deluxe) is fantastic is because she preaches the themes of body image and insecurity, femininity, and love. This album is heavy on questioning the societal norms that are placed upon women. It also shows how you should love yourself for who you are. My favorite song right now in the album is "supermodel" or "Garden". I say this because of the rhythm.
In the words of SZA herself in regards to her new album, she shared this tweet: "This is JUST a gift for camp CTRL. Nothing more nothing less. SZA's deeply personal lens on modern romance gives these songs everlasting life. So I think that you should listen to Sza's New album!!"
Want to check out SZA? Find her here: SZA | Spotify.