Brentwood's Getting Peppy!
Brentwood's Clubs Assembly and pep rally was a success! During our assembly, two new clubs were introduced: the Feminist Coalition, created by Edris Roman and Sofia Flores, and Students Demand Action, organized by Lydia Strieker. Aside from these two, 15 other clubs are ready to welcome everyone with open arms. Other organizations include Artworks, Debate, FCA, Spanish Club, NHS, Gaming Club, Purple People, and so much more! Have fun while also making your college report look good. Sign up!
Unfortunately, the pep rally this year was held inside due to gloomy weather, but it was fun nonetheless! The cheerleaders teamed up with the pep band and continued to put on an astounding performance, drawing a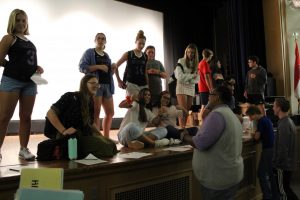 massive response from the crowd. Additionally, Dr. Ayotte handed out conference awards. For soccer, Maddie Dorenbusch, Elle Curran, Maggie Callihan, and Madison Lawrence all received awards. On the baseball team, Eliyah Reed, Marco Mathon, Jordan Mitchell, Trey Watson, and Gabe Lawrence were recognized as well. Also called up were students who participated in all-state for track and field: Josh Danfort, Anne Wagner, Boys 4X100, 4X200, 4X400, and Girls 4X200. Finally, awards for Speech and Debate were presented for our state finalists: Lindsey Trieu, Madhumathi Vijayalingam, Nirmita Vijayalingam, Meghan Haug, and Ben Haug. A significant mention, Madhumathi and Meghan were national quarterfinalists, placing as top 25 in the nation, and Ben was a national finalist, placing top 6 in the nation. Congratulations!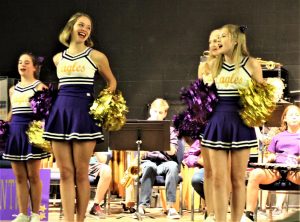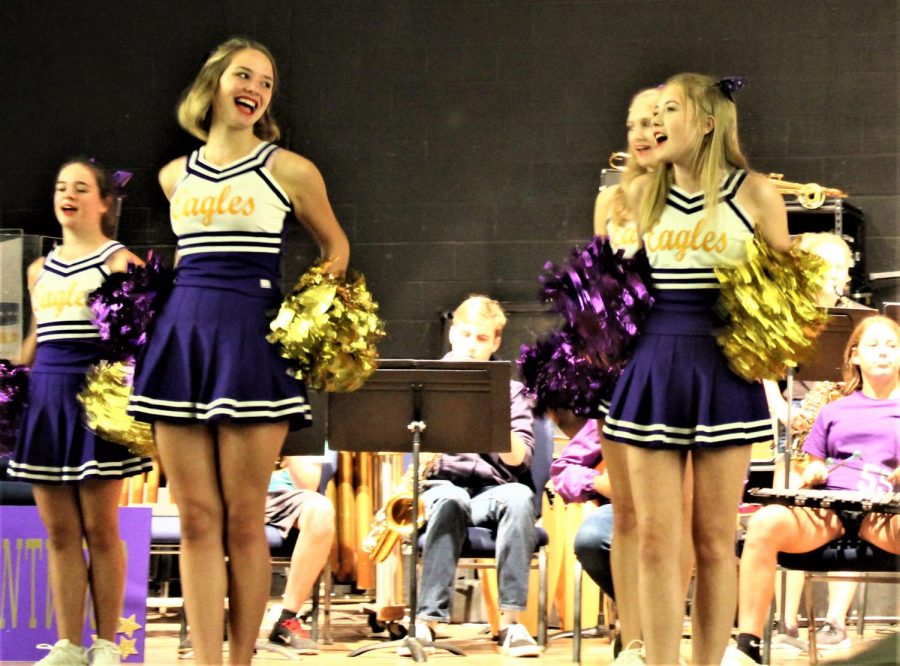 As time flew by, the rally, along with the school day, sadly came to an end. Hopefully, the short celebration was enough for Brentwood students to get motivated for the long school year ahead!
Leave a Comment