Review of Honey Bee Tea: Brentwood gains its first boba shop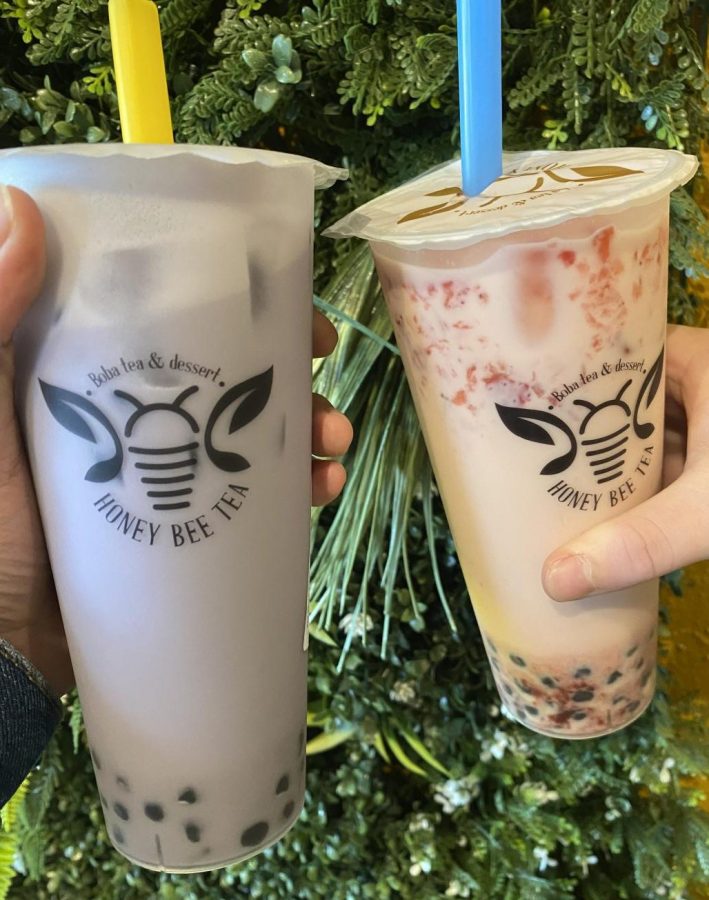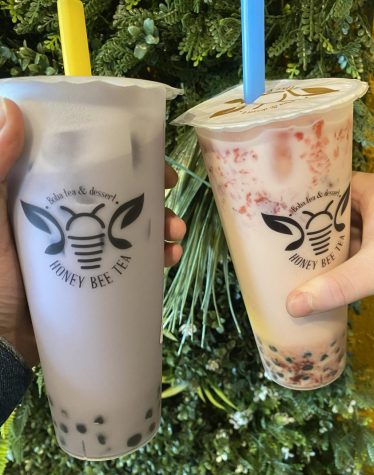 Brentwood has finally hopped on the bubble tea train. The opening of Honey Bee Tea this past February marks Brentwood's first and tastiest boba shop.
Honey Bee Tea is a family-owned restaurant established by Hai Tang and Moon Duong, a husband and wife duo. They opened in early 2022 in Manchester but decided to open two more locations: the one in Brentwood and another in St. Charles, which will be opening this April. If you want to try the delicious tea for yourself, you can find Honey Bee Tea at 429 Lafayette Center Drive in Manchester, 8558 Eager Road in Brentwood, and 2039 Zumbehl Road in St. Charles.
What is boba tea?
Boba tea, also known as bubble tea, is a popular drink that originated in Taiwan in the 1980s. It typically consists of black tea, milk, and tapioca pearls, which are chewy balls made from cassava starch. The drink can be customized with different flavors, sweeteners, and toppings, such as fruit syrups, honey, and jelly. 
In recent years, bubble tea has experienced a surge in popularity worldwide, which caused more bubble tea locations to open up. Many people enjoy boba tea for its unique texture and flavor. The chewy tapioca pearls add a fun and interesting element to the drink, while the sweetened tea and milk provide a comforting and satisfying taste. Some people also appreciate the wide range of flavors and customization options that are available with boba tea, allowing them to tailor the drink to their preferences. However, boba tea isn't for everyone.
My take on Honey Bee Tea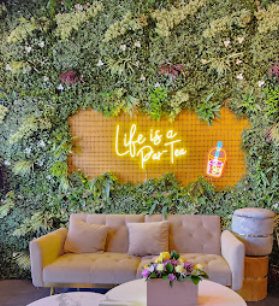 When I stepped into Honey Bee Tea, the atmosphere felt inviting and delightful. The shop is small but includes many modern decorations. One side of the store consists of a plant wall with a small yellow couch for customers to wait for their boba tea. There are also many small tables which are perfect for friends and family to hang out and have a great time while enjoying their boba tea. 
On my visit, the staff at Honey Bee Tea were very nice, including the woman who took my order, and their service was quick. I got my taro milk tea within three minutes, and the drinks were delicious. You can tell that each drink is made using quality ingredients and careful measurements as each of their drinks has been created from scratch with an emphasis on quality. 
I have tried multiple taro milk teas in different places, but this one differs from the rest. This taro milk tea isn't overloaded with sugar, allowing you to taste the natural nutty flavor of the taro. Most boba teas are unhealthy with the sheer sugar overload, but you can taste the fresh organic ingredients from Honey Bee Tea. The packaging is made from polypropylene, making it durable, light, heat resistant, sturdy, and recyclable. 
Overall, I recommend Honey Bee Tea to anyone who would enjoy boba tea and has a place to chill with friends and family. They have a wide variety of drinks to customize and choose from. Try a few different variations to find the flavor and texture that suits you best. Boba tea can be a fun and tasty drink, but like any food or beverage, individual preferences will vary. 
Regardless of your tea preferences, you're sure to find something delicious at this wonderful new shop. Brentwood is lucky to welcome Honey Bee Tea to the area.