From car rides to parties, these are the 'songs of the summer'
Summer: a season we eagerly await but sadly always slips away too quickly. It's that time when we find ourselves gravitating toward our beloved summer hits. But what truly makes a song a summer anthem?
To us (Emelda Forney and Maddie Pierce), a summer song is one that perfectly complements a drive with the windows down. It's a melody that gets everyone singing along. It's upbeat and cheerful, and simply listening to it brings about a sense of happiness.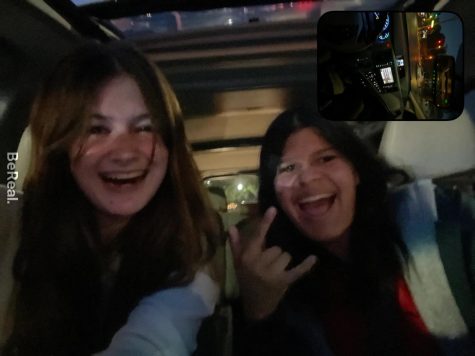 For me (Emelda), that song happens to be "The Spins" by Mac Miller. Many of you might already be familiar with it, but if not, you're definitely missing out. This song embodies the spirit of my summer because whenever I'm driving with my friends, you can guarantee it's on our playlist, and we can't help but sing the lyrics. It just fills me with pure joy. And it's not just about the song itself — although Mac's amazing vocals and catchy melody definitely contribute to the vibes. It's also about the memories we've created while listening to it. Like the times when my friend Norah and I would shout the lyrics during our early car drives. Or when everyone would join in singing it at parties. Or a memory of my sister and I driving along the coast in Orange Beach, Alabama, with the song turned all the way up. Friends in my car would excitedly suggest, "Oh my god, you have to play 'The Spins'!" That is what makes it a summer song, the memories that were made along the way.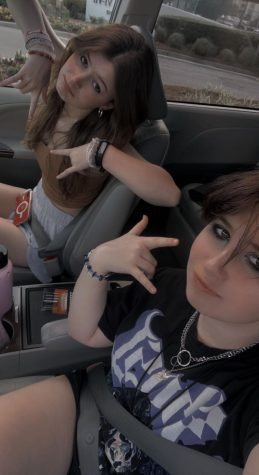 For me (Maddie Pierce), my summer anthem would be "Pursuit of Happiness" by Kid Cudi. When I get handed the phone to add a song to the queue, this song is my first pick every time. The song is very upbeat and fun, and it's one of my favorite songs to drive to. It's one of those songs that a lot of people can recognize, which makes it even better because everyone can sing along. I always make sure to play this song before we drive back to our houses. I love Kid Cudi and his albums, and most of them share this upbeat feel. By the slim chance you haven't heard this song, I really recommend you go listen to it. You won't regret it.
While those are our summer songs, we wanted to see what everyone else at Brentwood considered their "song of the summer."
Junior Amelia Spencer's go-to summer song is "Upside Down" by Jack Johnson. She was introduced to the song at the age of 6 and fondly recalls sitting in the backseat of her mom's red Jetta Volkswagen, listening to it on a Curious George CD. "It's really lively and brings back nostalgic memories," Spencer said with a laugh. "It's perfect for blasting while driving fast in my car." We totally get it, Amelia.
Freshman Kamille Jefferson's summer song is "Princess Diana" by Ice Spice. Although it was released in 2023, making it fairly recent, that doesn't stop it from potentially becoming a hit for the season. "I love the energy it brings," Jefferson remarks. "It's a great song to pump you up and boost your mood on a bad day." And honestly, we couldn't agree more. Jefferson also mentions the deluxe version of Tyler, the Creator's album, "CALL ME IF YOU GET LOST: The Estate Sale." "It's a wild ride, a roller coaster of emotions," Jefferson explained. "The additional tracks really add depth to the story. You can pick any part of the album based on your mood, and it will evoke a range of emotions."
For Miller Chantharasy the summer anthem for him is "Cupid" by FIFTY FIFTY. When asked why it is his song of the summer, he said, "You just have to listen to it. It just makes sense." He heard it for the first time a couple of weeks ago, and it is already the song of his summer. This seems to be a common theme, so clearly music artists are doing something right with all their new releases!
Summer is marked as a time of fun and relaxation, and one of the best ways to do that is through music. Everyone has their own opinion on what the "song of the summer" is, but they all share one thing. They bring happiness when listening to them. And we think that is the most important aspect of any summer song.