As Brentwood's 2023 football season nears its end, The Nest wanted to show our appreciation for our graduating players. These three seniors have all been playing football since before their freshman year and have contributed so much to our team for the last four seasons. Let's celebrate our football seniors! 
Arris Phillip Harris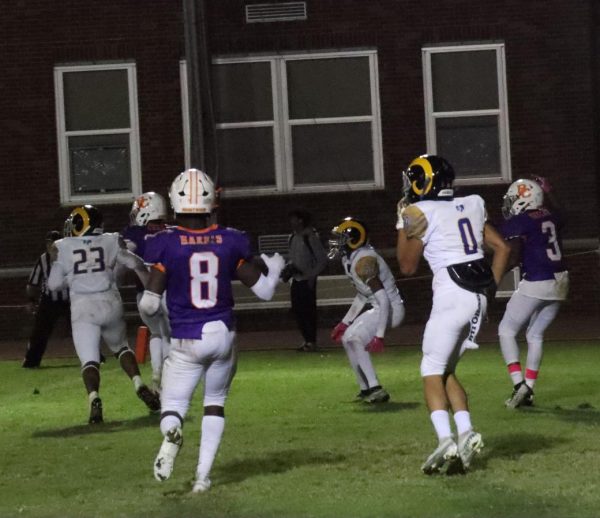 The Brentwood High School team was not Arris Harris's first run-in with football. In fact, he's been playing the sport since second grade, adding up to one decade's worth of experience on the field. He remembers attending his older brothers' football games as a kid, which really got him hooked on the sport. As a wide receiver on the Brentwood team, Harris has earned a whopping 47 solo tackles throughout his high school football career (at the time we interviewed him), and he prides himself on his impressive speed and vertical jump. Harris has plans to commit to a college football team but is not sure which school yet. He offers a few words of advice to future athletes: "Just keep grinding. Just keep learning football. The ins and outs of it. You will get better." Good luck to Harris as he hopes to continue playing football in college.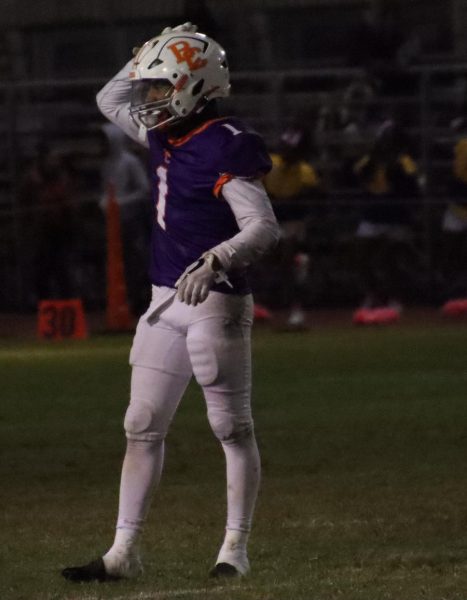 Trenton Mitchell
Trenton Mitchell has been playing football since he was in 6th grade. He remembers seeing his older friends playing the sport in middle school and thought it looked fun, so he decided to join, and he's stuck with it ever since. Currently, he plays as a wide receiver and safety for the BHS team, and his touchdown-winning speed is his greatest skill within the sport. When asked if he plans to keep playing, he said, "If an opportunity comes along, then I will continue to play, but I have no solid plans for it right now." While a football future for Mitchell may still be up in the air, he's certainly been an asset to the Brentwood team for the last four years. "To the team, I would say to keep having fun with it," Mitchell offers as his parting words. "Don't be afraid to show up and do your thing." The Brentwood team will miss him greatly. 
Ethan Ritter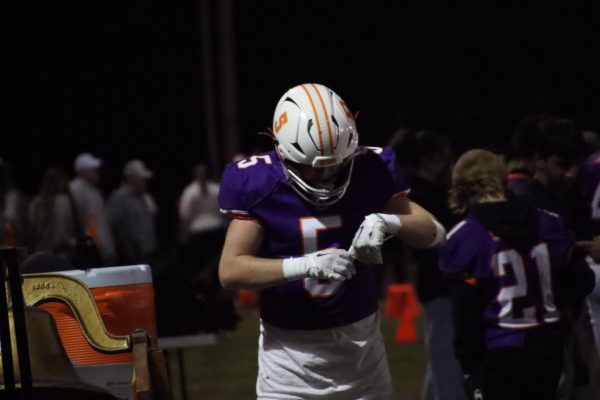 Having been a football player for six years and an excellent linebacker for the Brentwood Eagles team, it'll be sad to see Ethan Ritter graduate. Ethan first started playing football for the same reasons as Trenton Mitchell: watching the older kids play when he was younger got him hooked on the game. He states his greatest accomplishment is his skill. "I watch a lot of videos of games, so I just know the sport really well." While no specific favorite football memories come to mind, he felt that just being able to hang out with the team and bond with each other is really fun. "I'm always motivated by just whoever is playing next to me," he says. To the team, Ritter remarks, "Stick with it!"