What's In Your Backpack: Brentwood Edition
In 2014, Americans bought a whopping 174 million backpacks. Whether young or old, students all over the U.S. are similar in that they all have backpacks.
While you may have read the Outfit of the Week article back in October, have you heard about what's in other students backpacks? Some students keep the bare minimum in their bag, while others have anything they would ever need in theirs. Let's take a look inside some of these different bags.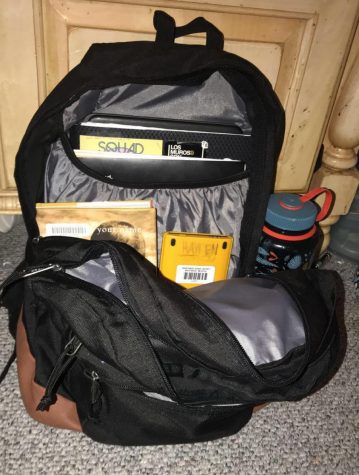 Hayden Bender is a sophomore at Brentwood. He keeps a few necessities in his backpack. First, he has some essential school supplies, including a notebook, a folder for all of his classes, and a calculator for geometry. Bender also keeps a cherry Carmex in his bag to avoid chapped lips and a regular Carmex for his friend. Most importantly to him, Bender keeps deodorant in his bag so he isn't "musty" all day and a water bottle so he can always stay hydrated. He also has the book Call Me by Your Name by André Aciman to read in advisory. Lastly, Bender has his lucky turtle that was gifted to him and also happens to be a handy measuring tape. Bender's bag has anything he would need for the day and more.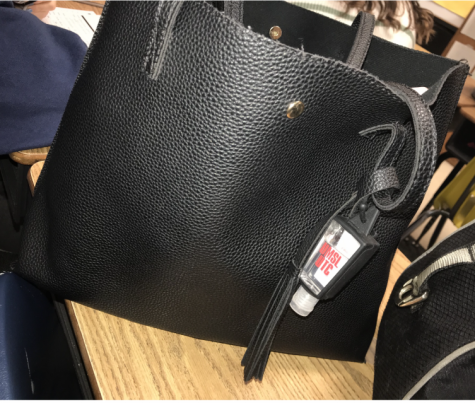 Anijah Barringer is a senior and a proud member of the Haug Advisory. Barringer uses a purse instead of a backpack. Her purse is black and decorated with an UMSL brand hand sanitizer. In her bag, she keeps her wallet, winter sports game schedule, and car keys for her Ford. She also keeps pens and pencils for her studies, her "handy dandy" computer, and the book The Hate You Give by Angie Thomas. In addition, she keeps some personal hygiene things like perfume, lotion, deodorant, baby wipes, and a hairbrush. Barringer keeps a hat in her bag to keep her warm from the cold. "I have wet wipes because I'm a germaphobe, as well as hand sanitizer," Barringer said. Barringer keeps her bag packed and is always prepared for her day.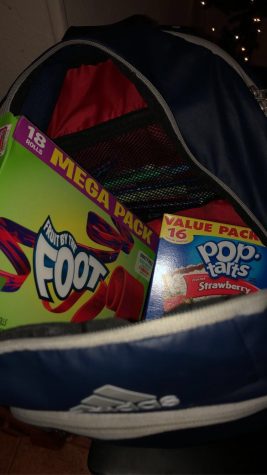 Junior and Debate team member Alex Ridings has a backpack that is not the most school-centered, but more focused around food. Ridings says books take up too much space in his bag. "I like to keep room for the essentials," Ridings said. His essentials include his mega snack pack of Pop-Tarts and Fruit by the Foot. Ridings makes sure to load his bag with the supplies he needs to be ready for school and never go hungry.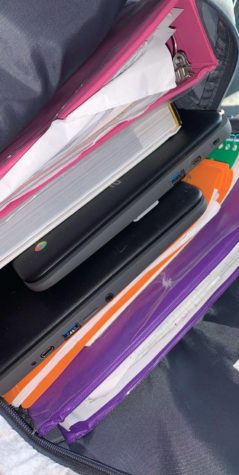 Jamia Welch is a freshman at Brentwood. Her backpack is primarily academic, with mostly school supplies in it. "I really like my backpack, but it just weighs too much," Welch said. In her backpack, she has different supplies in a variety of colors. Welch has a purple binder for math, an orange science notebook, and a green science notebook. She also has her Chromebook, a pink history binder, and a history textbook, along with some pencils and pens. As far as personal belongings, she keeps some perfume and lotion in her bag. Although her bag is hefty, Welch has all of her school supplies that she requires for the day. 
From pencils to books to snacks, students keep all kinds of crazy stuff in their backpacks. Brentwood students have different necessities, and their backpacks can definitely reflect their own personality!
View Comments (1)