Sayonara Seniors: The Winter Sports Wrap-Up
It's already second semester, and the chilly winter sports season has come to a close. Seniors have experienced many wins and many losses, and are saying their final farewell to wrestling, basketball, and cheer. 
As college decisions are coming near and memories are being made, this time is very stressful for all of these young adults. Seniors are feeling bittersweet vibes, but they have been putting in the work towards their last seasons.  
The boy's basketball team has been hustling this season, and the seniors have been working hard to lead their team and set a precedent. The squad was full of young adults, and each made their mark this year. They got to play in the brand new gym, as well, and had a great time. William Ma was a new addition to the team and said, "I always loved watching basketball and this year I finally tried playing." Both Ma and Jonathan Danfort learned a ton about teamwork and have played a large role in building up this team. Danfort thinks, "the most fun part about basketball has been building our chemistry." Even though he's ready to get out of here, he said that he will "really miss my guys." 
Girl's basketball was led by one individual senior, Danielle Deimeke. They had an eventful year, even with a small team. From the court to the locker room, the team made so many memories in their 2019-2020 season. Deimeke has been playing basketball ever since she was little, and it has been her go-to sport for years. Deimeke is "going to miss not playing next year," and will never forget her time as an Eagle. 
The winter cheer squad also had its fair share of senior leaders. Being loud and proud, this team shined on the court. From stomping to shouting, clapping to dancing, the cheer squad was a mighty force this year. Senior Jacolbi Morris has been cheering for four years and is sad to be closing up her final season. Morris said, "Cheer was really fun with all the new members this year, and I hope next year they have even more fun than this year!" This team is one not to miss out on, and we are sure next year will bring even happier memories!
Brentwood's wrestling squad is one to be reckoned with. Large and in charge, this team is full of leaders and learners. The seniors were the true trailblazers and had a constant watch over their team. They were supportive guides for the many young wrestlers who joined the squad, and they will surely be missed in the coming years. Senior leader Nathan Butler has been a vital member and supporter of BHS's team and had a few memories to share: "My favorite memory from wrestling has been the friendships I've made[…]and how close the team has become." He wishes the absolute best for the remaining team members next year, and wants them to "bring home some hardware." The statisticians also put in their time for the team, scribbling down records in real-time as pins and reversals were made. This job is quite the task and involves skill and great wrestling understanding. Senior statistician and manager Mackenzie Marentette has experienced all the ups and downs of the wrestling world, and says, "being a manager has led me to make a bunch of friends, and I'm so sad to be leaving them all." Members on and off the mat make up the wrestling family at Brentwood high that those graduating will never forget. 
Winter sports seniors:
Cheer:
Lulu Martin- Missouri State: Psychology
Jacolbi Morris- University of Central Missouri: Nursing 
Jaidyn Russell- St. Louis Community College: Nursing
Paige Whinery- Crowder University: Psychology and Criminology
Basketball:
Chris Hill- Undecided 
Jordan Mitchell- Southeast Missouri State: Undecided
Reginald Jeffery- Washington University: Aerospace Engineering
Josh Danfort- Undecided
John Danfort- Undecided
Arionne Martin- Undecided
William Ma- Saint Louis University: Biology
Alex Hayes- Ranken Technical College: Electric
Dani Deimeke- Undecided
Wrestling:
Jaylon Shields- MacMurrary College to play football
Charles Capps- SIU Carbondale: Automotive Technology or Construction
Nathan Butler- Bellarmine to wrestle
Shekinah Reed- Iowa Western to play softball
Anne Wagner- Drury University to run track
Adelyn Zoellner- Meramac: Undecided
Madison Lawrence- University of North Carolina- Chapel Hill: Biology 
Edris Roman- Truman State University or UIC: Psychology
Mackenzie Marentette- Colorado State University: Animal Sciences
Leave a Comment
About the Contributor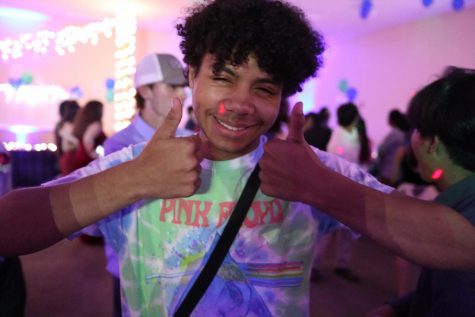 Chaim Duffe-Holmes, Photographer
Chaim Duffe-Holmes is a Junior at Brentwood and this is his first year being apart of the Journalism class. He loves taking pictures or anything that has...