Fast fashion slowed down: Pinterest Thrifting Challenge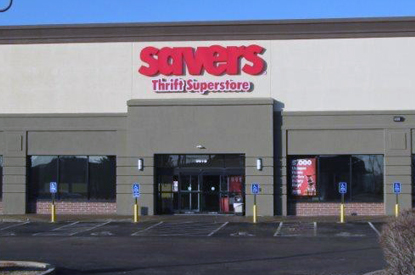 With this ongoing series on sustainability, our hope here at The Nest is to help educate and inspire students to become more environmentally conscious in both our actions and the items we buy. And in this case, while still celebrating fashion!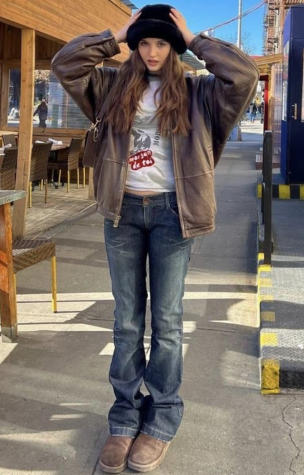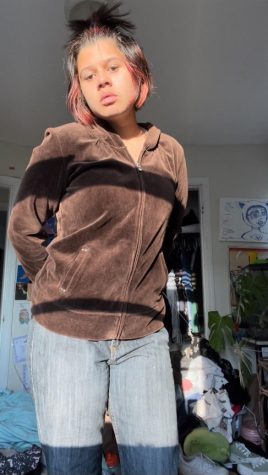 As I wrote about earlier this year, my top three thrift stores in St. Louis are Goodwill, Savers, and The Salvation Army. As also previously discussed, thrifting is a fun way to shop for clothes while also saving money and being kind to our planet.
But, when buying older, preowned clothes, is it possible to still dress in modern trends?
My first thought was, YES, but I figured that I needed to prove it, which is why my friend Kai and I came up with the Pinterest Thrifting Challenge.

To create the challenge, we scrolled through Pinterest posts and picked  photos of outfits that we liked. Then we tried to recreate them ourselves!
Our adventure began at Savers. While this store did not disappoint, shopping there can be a little pricey. So our challenge was to find the outfits that we picked out on Pinterest while also staying under 30 dollars. 
While looking on Pinterest, there were so many cute options to choose from, but we had to be realistic. I decided on a witchy goth look, while Kai went for more streetwear. The outfit I chose was pretty simple, and I already owned a few items in the picture. 
We went into Savers and shopped for no more than 45 minutes before I found the perfect items. I found a dress that looked super similar to the one in the photo, although the straps are skinnier than the original. I also found sunglasses that went perfectly with the dress — they weren't heart-shaped, but they do match the rest of the outfit reasonably well.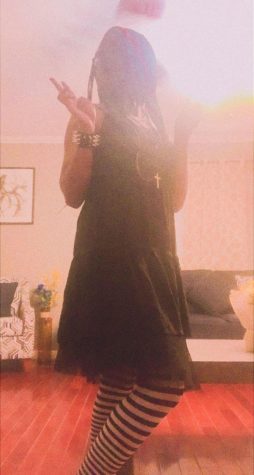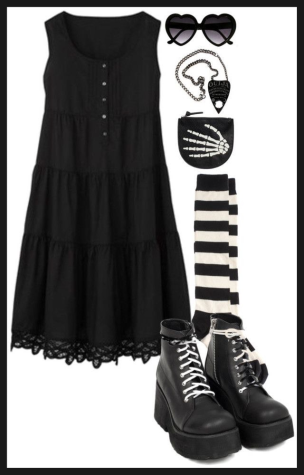 Now, I did have two outfit variations; I wanted to add more pizzazz to it because it was very plain, so I added striped tights instead of socks. I also added a fishnet top underneath the dress and paired it with more jewelry than just the necklace and sunglasses.
As for Kai's outfit — they jumped right into searching Savers racks and quickly found their Pinterest fit. They were honestly more successful than me.
This challenge was super fun, and I would definitely want to do it again with a more difficult outfit and try to go to more than one store to find it! Do you have an outfit you want to try and emulate at a lower cost to both your wallet and the planet? Let us know! We'd love to help!
Leave a Comment
About the Contributor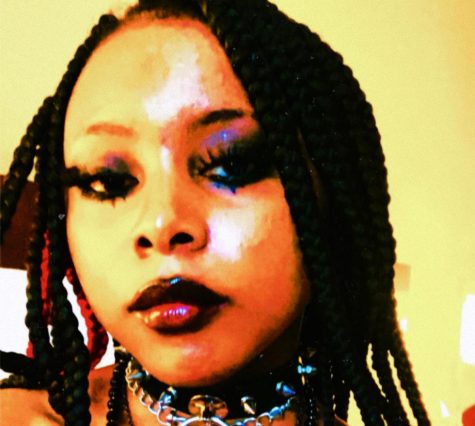 Danyielle Wren, staff reporter
Danyielle Wren is a very nice person but also a bit shy. She enjoys watching Disney movies, her favorite is Tangled.