2023 Winter All-Conference teams and awards announced at spring pep assembly
At the pep assembly this past Thursday, May 11th, Dr. Ayotte announced winter sports' all-conference teams along with some other club and sports distinctions.
What does it mean to be named All-Conference?
To be named the top athlete in your sport, the opposing team's coaches must choose you; this is initiated by each coach nominating players from their team. A ballot is then sent to all coaches to vote for the best players, but coaches are not allowed to vote for players from their team. These selections are chosen from the South Central Athletic Association athletes, or SCAA, consisting of Bayless, Brentwood, Crossroads, Hancock, Maplewood, and Valley Park.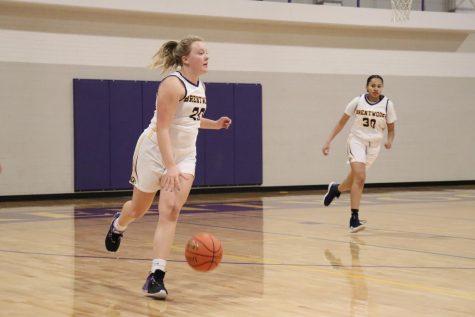 Now for the news you have been looking for:
For Girls basketball SCAA All-Conference –
Junior Anna Jones 1st team
Freshman Kensington Curd 2nd team
For Boys basketball SCAA All-Conference –
Senior Ian Thornton 1st team
Sophomore Logan Hawkins 2nd team
For Wrestling All-State –
Sophomore Jesse Lane 6th place
For the Scholar Bowl –
At districts this April, the Scholar Bowl team placed 2nd and senior Nick Ventimiglia tied for 1st place ALL-DISTRICT as the top individual scorer.
The Robotics team –
– District Champs, top 1/3 at State Competition (Missouri and Kansas teams)