While today marks the beginning of the last district tournament that our seniors will play for BHS, the seniors already had their time to shine on Senior Night, which was Monday, October 9th. On Senior Night, the team had a chance to honor their graduating seniors during halftime with their family and friends. Here, The Nest caught up with the team's 5 graduating seniors to hear about their history with the sport and lasting comments to their team. 
Brooklyn Richter, varsity volleyball's team manager, has been playing the sport since seventh grade but decided not to be on the official squad this year. Still wanting to be involved though, she decided to become the manager for the team as a chance to support the sport while getting to hang out with her friends. To these friends, she leaves them with these words: "Just always work together. Try to just get along, you know? We don't all the time, but at the end of the day, we're always there for each other."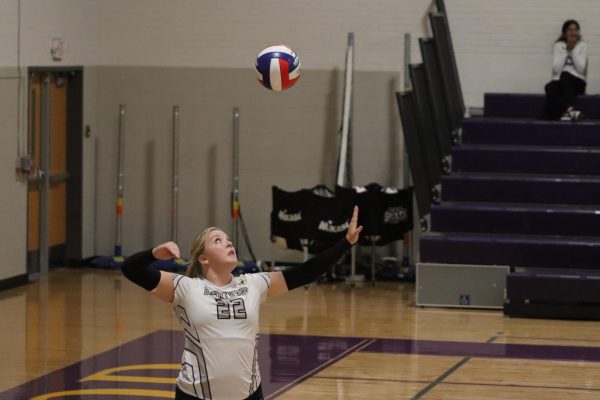 The team's center, Anna Jones also sees hard work and teamwork as essential to being successful as a team. : "Just work as a team, be patient with each other, and have a good attitude. Work hard and don't give up," she said. 
Jones has been playing volleyball since 2nd grade. "My dad taught me to play," she said. In addition to volleyball, Jones plays basketball and soccer for Brentwood. "I really enjoy playing sports and making new connections," she said.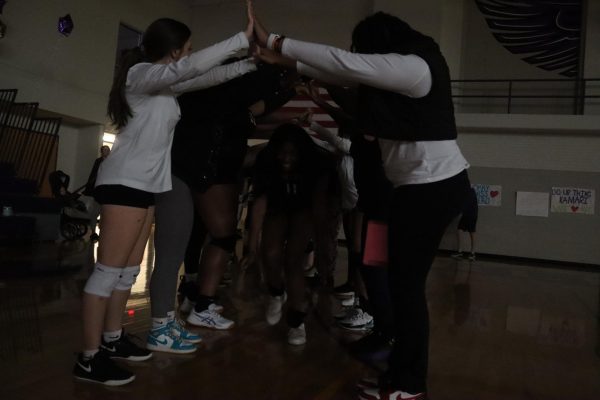 Unlike Jones who started playing in elementary school, Kamari Mace didn't start playing until high school. "I learned to play through Lindenwood camps. This is gonna sound bad, but I joined mainly to play with my friends," she said with a laugh. Mace might have started playing just to be with friends, but she kept playing because she loved the sport. This season she is mostly playing right side. Although her future plans do not include volleyball, she has some very uplifting advice: "Attitudes are always keen. Make sure that they're always up and not down, you know, bringing the whole team down. Just have fun and do your best."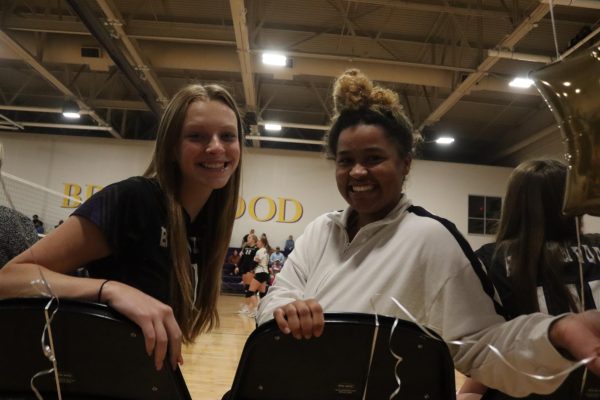 Outside hitter Addi Peden started playing volleyball outside during the early days of Covid quarantine but decided to get more serious about the sport once she moved to Saint Louis the summer before her freshman year. "When I moved here I started taking lessons from Scott Touzinsky," she said. "My motivation when it comes to volleyball is definitely to stay in shape. I also really enjoy hanging out with my friends and the team environment. You get so much closer when you play a sport with people and I really like that about it." 
When asked about playing volleyball in the future, Peden said, "I decided pretty early on that I don't want to do it in college, but I'd definitely be interested in joining a rec team or club." As for advice to future players, Peden was quick to say: "One thing that I preach constantly is to not be hard on yourself. If no one made mistakes, then the games would be pointless," she added. "Literally everyone messes up and it's okay."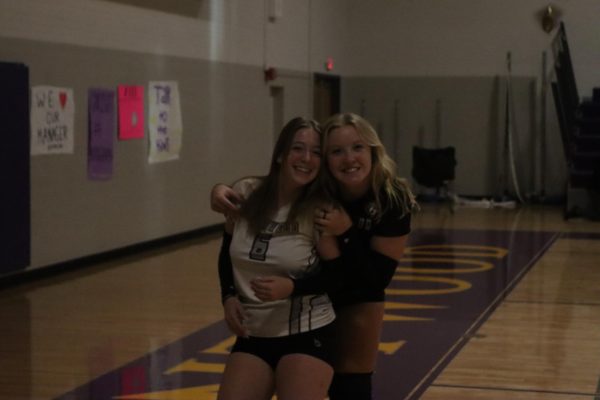 Our last senior, Cora Urhahn, also only started playing volleyball in high school, but her lack of years on the court hasn't meant any lack of skill or love for the sport. "I did swim my freshman year but didn't really like it as much, so I decided to do volleyball and try it and ended up loving it."  This year on the court, Urhahn plays middle back. "I can't hit… I'm so sorry," she said with a laugh.  "I take the hard hits from the hitters on the other team and I take those and I pass them up to our center, Anna." Urhahn relented that the team is in a weird spot, however, she offered some uplifting advice: "I know a lot of key players are leaving this next year or the year after. I know it's hard right now. We're struggling with injuries and everything, but, you know, just keep pushing through. It's fun and worth it."
Though it may be their last year here at Brentwood, the class of 2024 will not soon be forgotten, and the Volleyball team is making sure of it!